Table of Contents
Growing Pains
They say when it comes to startups, change is the only constant. Massive growth can lead to massive growing pains, particularly when it comes to building a scalable, sustainable recruiting strategy.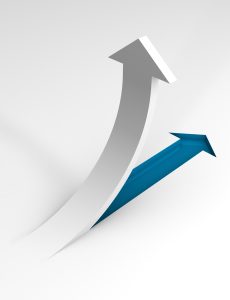 The inability to hire at scale has been repeatedly cited by academic studies and executive surveys as the biggest inhibitor for further business growth.
If you're a startup that's starting to scale, building a sustainable, agile and impactful hiring strategy can be the difference between success and failure. And perhaps no company knows that fundamental fact better than Sana, one of the world's fastest growing ecommerce providers.
Over the past few months, Sana won a series of increasingly large contracts with increasingly blue chip brands, quickly becoming one of the premier tech providers in the eComm industry. Of course, this explosive business and bottom line growth also meant that Sana had to quickly develop a recruiting strategy to support the headcount growth required to support the company's exponential expansion.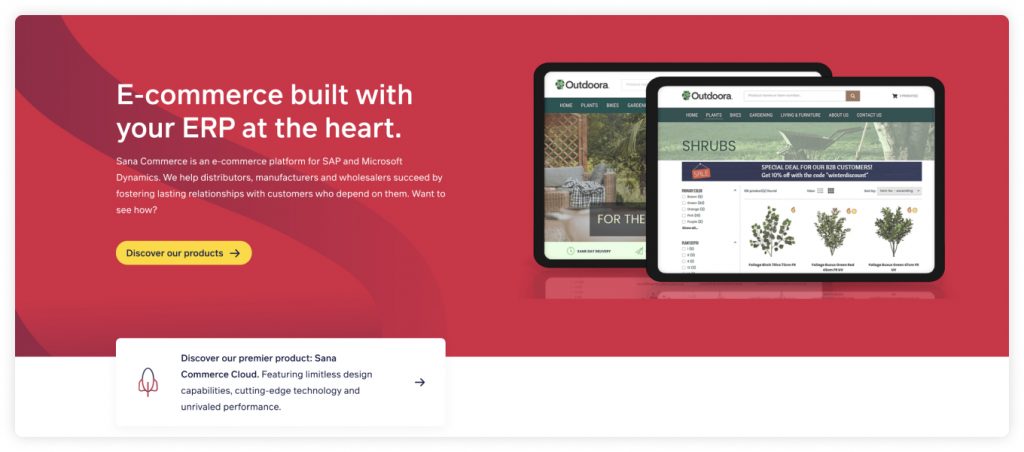 Hiring for high growth companies has always been a challenge, but recruiting top tech talent today has become more cutthroat and competitive than ever before – particularly for smaller companies, like Sana, that are just starting to scale.
Of course, ecommerce is a business without borders, and that meant that not only did Sana have to quickly rethink and reinvent how they hire, but also, how to compete for – and win – talent on a truly global scale. Unlike many of their competitors, they didn't have infinite recruiting resources or a built-in brand reputation driving Hiring Success.
Instead, they had only a small handful of recruiters, a painful, cumbersome application process and an unstructured hiring process without any sort of standards except for the manifold delays that too often ended up costing the company candidates.
In short, Sana couldn't hire fast enough to keep up with business demands, resulting in an increasing number of open reqs and unfilled jobs that threatened to curtail the company's success before the startup even had the chance to really start up.
That's when the talent team at Sana realized that if their organization was going to be able to successfully scale, they needed to develop the sort of hiring strategy and recruiting processes required to efficiently and effectively attract, engage, and hire top tech talent without their ecommerce competition beating them to the punch.
That need for speed meant figuring out how to streamline and simplify their hiring process, optimizing for recruiting efficiencies without sacrificing candidate quality. Which is why Sana, like so many other hypergrowth employers, chose to partner with SmartRecruiters to power their high growth Hiring Success.
SmartRecruiters: The Real HR Business Partner.
Since implementing SmartRecruiters, Sana Commerce has completely reimagined – and reinvented – their talent attraction strategy. As a result, their hiring process is more efficient and effective than ever before, allowing them to compete for, and win, the top talent required for the high demands of hiring for high growth.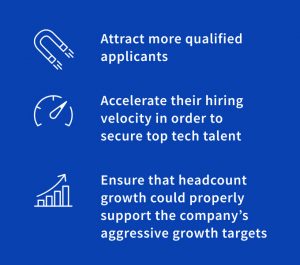 When selecting a talent acquisition platform, Sana had three fundamental objectives: to attract more qualified applicants, to accelerate their hiring velocity in order to secure top tech talent, and to ensure that headcount growth could properly support the company's aggressive growth targets.
Since going live with SmartRecruiters, Sana has elevated their global talent acquisition to a true strategic business partner, exceeding their business objectives while driving Hiring Success across the organization and around the world.
"At Sana, we designed new employer branding websites and drastically changed our way of working," said Jelmer Spoelstra, Global HR Director at Sana Commerce.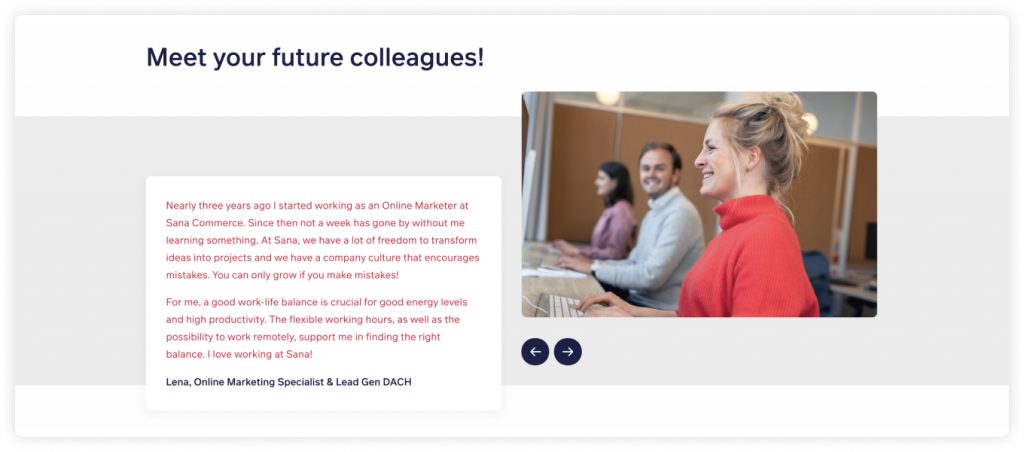 The recruiting results the company has achieved since implementing SmartRecruiters are equally drastic. Consider that their candidates reported an employer NPS score of +90 – meaning that fully 9 in 10 candidates would recommend the recruiting process at Sana to a friend or colleague.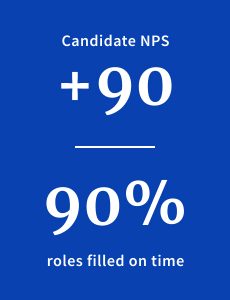 Furthermore, the company was able to accelerate their time to fill, doubling their hiring velocity; currently their TA team is filling 90% of all open reqs on time, meaning that not only are positions filled more efficiently, but they're also able to get top talent to the offer stage faster than the competition.
This has led to a huge jump in offer acceptance rates while simultaneously affecting a huge decrease in candidate drop off during the hiring process.
The Roadmap to Hiring Success at Sana
Sana Commerce was able to not only meet (and exceed) their stated recruiting related objectives, but their process and platform transformation directly contributed to the bigger business picture and bottom line results.
The company credits SmartRecruiters' Hyper Growth Solution for enabling this complete talent turnaround – a partnership that's proved foundational for the company's continued Hiring Success.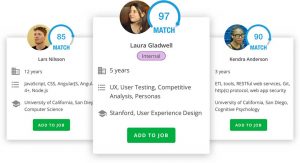 By leveraging SmartRecruiters' sophisticated automated screening and recruitment process automation tools, Sana recruiters were able to spend less time on highly manual, hugely time intensive administrative tasks and back office work and more time building relationships with hiring managers and candidates.
Additionally, by standardizing and streamlining their recruiting related workflows and utilizing SmartRecruiters' in-product collaboration tools, Sana was able to completely transform both their talent mobility and external recruiting capabilities within 6 months of implementation.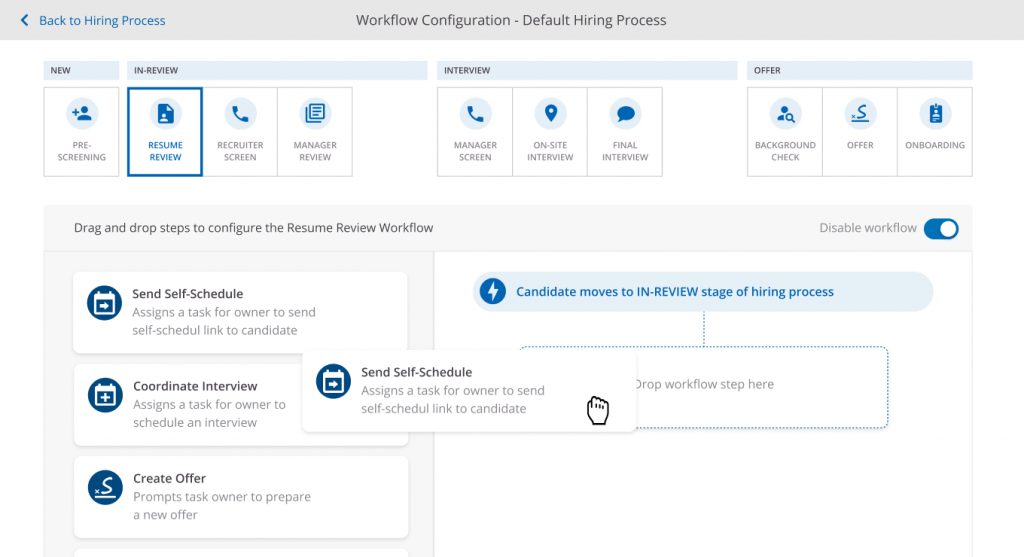 Sana Commerce began their transformation by implementing SmartRecruiters' Hyper Growth Solution. Leveraging automated screening tools, standardized workflows, and in-product collaboration tools, Sana was able to transform the recruiting experience both internally and externally within 6 months.
While Sana has achieved real returns on their recruiting investments and successfully built a scalable, sustainable talent acquisition strategy, keeping up with the company's aggressive growth targets means that their journey to Hiring Success is only just beginning. The company currently plans to double their investment on candidate nurturing efforts, positioning themselves not only as an employer of choice for top ecommerce talent, but more importantly, as a career destination where hypergrowth doesn't only apply to the business and bottom line, but also, the personal and professional development of their current and future employees, too.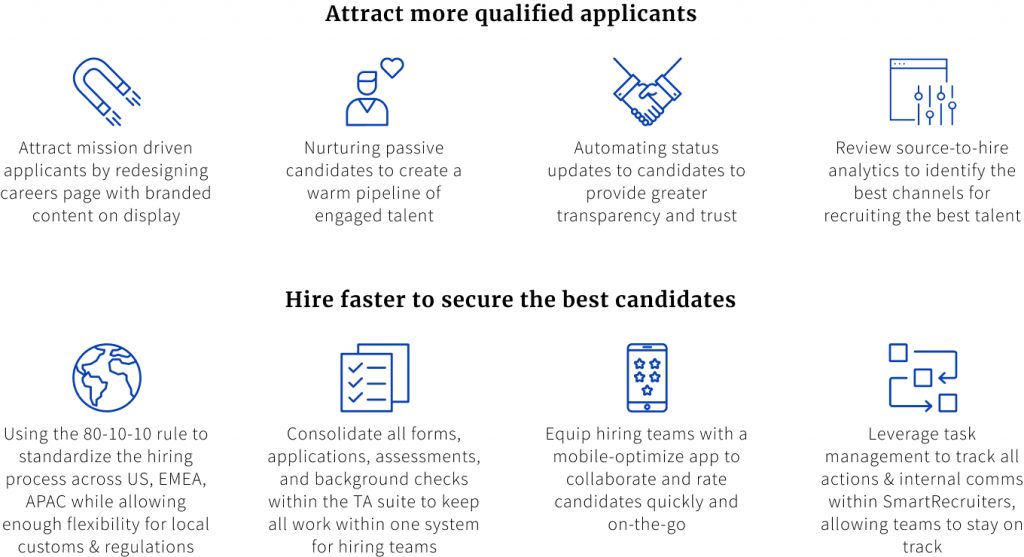 "If you have international hiring requirements, I would definitely work with SmartRecruiters. We have not seen another platform with this kind of functionality," Spoelstra said.